Waterfront Restaurant on the Gold Coast
With so many restaurants on the Gold Coast to choose from, it can seem impossible to know where to go! Look no further! The beachfront restaurant at Nobby's Beach Surf Club offers an array of mouthwatering, delectable meals for the whole family.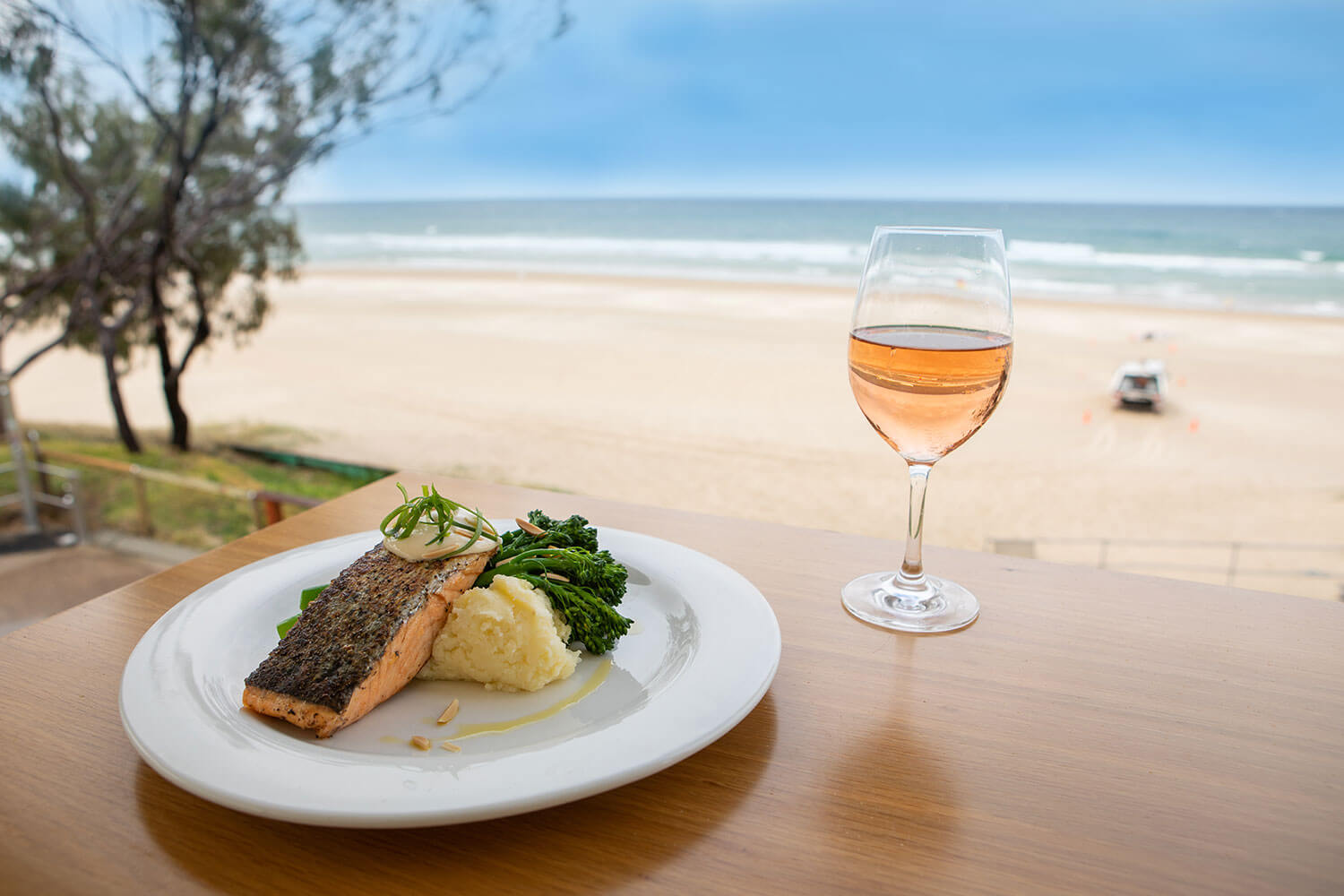 We pride ourselves on high-quality, fresh food, ensuring that your dining experience is worth coming back for! With an array of meals to choose from and a view that will have your jaw dropping, Nobby's Beach Surf Club is the place to wine and dine on your holiday or nominate as your favourite local venue for dining and entertainment!
Lunch & Dinner By The Sea
Whether it's tapas to share with friends on a sunny Sunday afternoon, one of our divine main menu options for your date night or family gathering, or a delicious lunch right on the beachfront, whatever the reason, our food is sure to leave you wanting for more. Our international chef personally designs our publicly acclaimed menus to differentiate from other surf club restaurants in Gold Coast. We also change them seasonally to maintain excitement and interest in our food.