About Nobby's Beach Surf Club
The Surf Club Nobby's Beach boasts clear, panoramic, 180 degree views from Surfers Paradise, out to the Pacific Ocean and down to Coolangatta. Our direct beach front access provides the perfect opportunity to come up and indulge in our publicly acclaimed menu after a day at the beach with friends and family.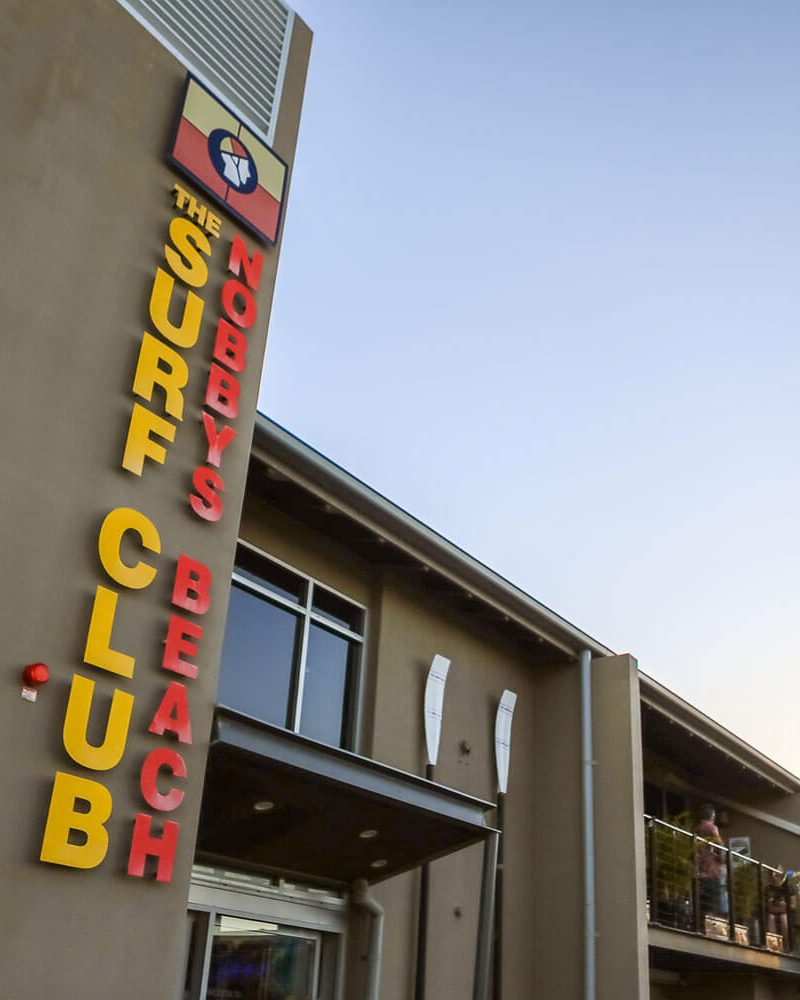 Try your luck on one of our 30 gaming machines or a punt on our Ubet and Keno facilities. Whether it's our Tuesday Trivia Night or a chilled out Sunday session, The Surf Club at Nobby's Beach has something that will let you kick back and enjoy with friends and family.
Why not have your function or event Nobby's Beach Surf Club?! Call our experienced team for details on how we can host your special event!
Keep updated with what's happening at Nobby's SLSC all year round by visiting our entertainment and events page.
For all booking and enquiries please call us on (07) 5578 6680! We look forward to having you come and enjoy your time with friends and family here with us!